Exclusivity Israel Properties Ltd
Close to Kikar Hatzmaut, superb sunny 3-room apartment located on the 20th floor with a surface area of 90m², large living room, American kitchen, parental bedroom, with shower saddle and dressing room, a very large bathroom and a separate bedroom, all this accompanied by a beautiful terrace and also a parking space.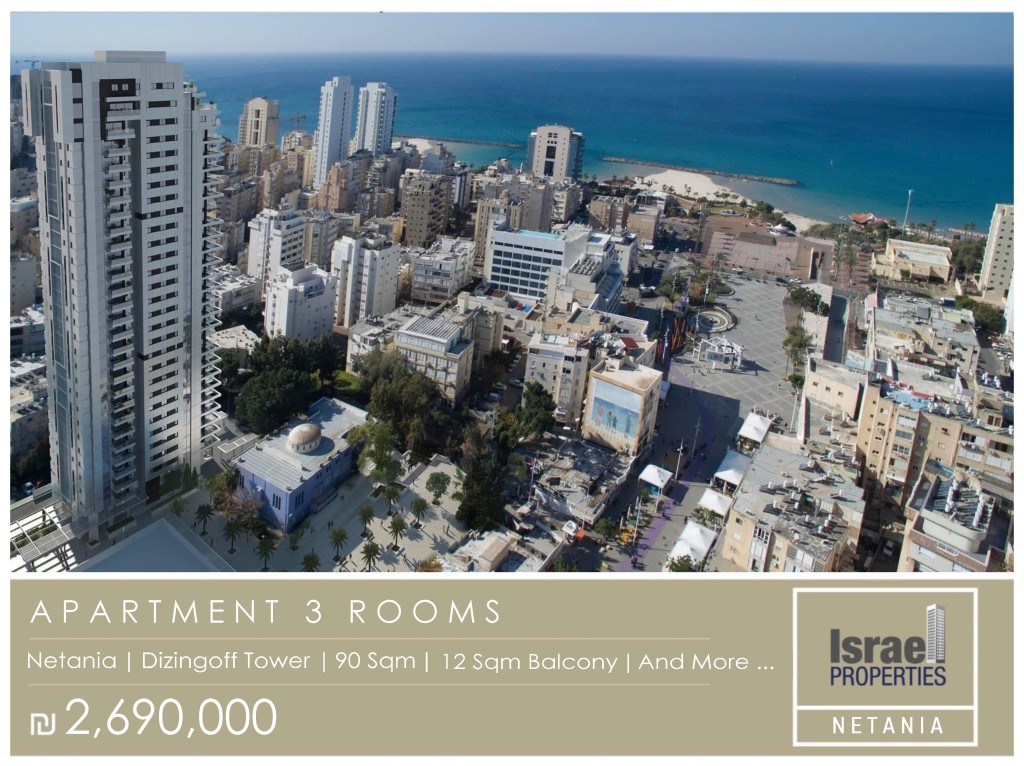 The architecture of the building, its modern design, and accessible location make it the most desirable address in the evolving real estate scene in the city of Netanya. Gaze at the Mediterranean horizon and enjoy one of Israel's most beautiful beaches, as well as the leisure and entertainment areas of the promenade and Independence Square, the beating heart of the city center. The building is located in the heart of the city and a few steps from the sea. The exceptional location of the project along with an incredibly high standard of living offers you a pleasant and comfortable lifestyle. In the blissful evening hours before the sun sets, you can go for a walk along the shoreline on the green promenade and enjoy the relaxing atmosphere of Netanya's beautiful beaches. A light breeze caresses the walk along the promenade and as you pass the colorful shops on the Netanya pedestrian street, you enjoy a view of the breathtaking sunsets over the Mediterranean Sea. All nearby, within walking distance, are shops, cafes, an effervescent promenade, wonderful beaches, synagogues, a new commercial center, and an underground parking space. A walkway covered with flowers leads from the middle of the pedestrian to the grand hall of the first historic synagogue of Netanya. The Shanot Halachot Synagogue is located right next to the building as well as several other synagogues located in this area. On Friday evenings you can hear the Shabbat welcoming songs in a variety of prayer styles.