Apartment for rent 4 rooms of 103m², terrace of 12m² with parking and cellar.
For more information, contact us to make an appointment.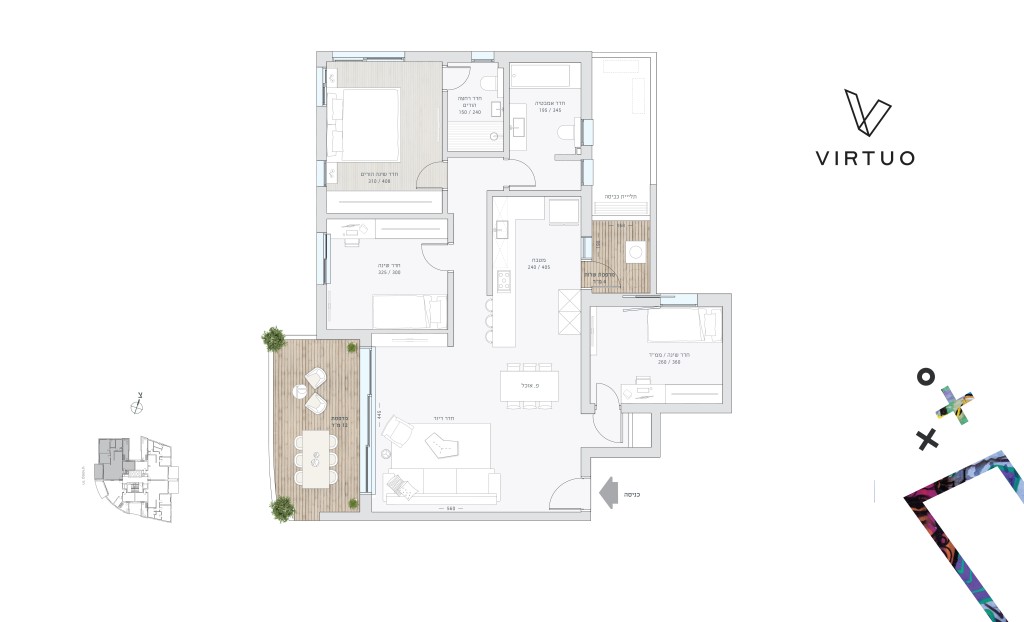 The strategic location appeals to neighborhood life!
Located at the corner of 13 rue Kompfort, at the west entrance of the new district, it serves as a conduit connecting Florentin's garden and residential buildings, through a "pedestrian zone" which is the usual route for those who come to complex.
The perfect accessibility is to complete a complete environmental development which invites Florentine residents to come to the complex and creates an urban continuity which naturally links the "old" to the "new".
At the gateway to Florentine West!
When it comes to business, location is crucial.
The VERTUO project commercial complex is therefore a real asset, in a particularly strategic location, which drains pedestrian traffic from the district.
A distinctive and easily accessible shopping center!
The new district is characterized by old residential buildings.
The neighborhood has a lot of new housing where new families will live.
In the VERTUO complex there will be an arts department of the municipality of Tel Aviv, located on the first floor (above the commercial floor).
The complex provides a space that connects the arts, meaning and content, with the aim of creating an environment that inspires artistic and social aspects.
Near the project, the Druyanov elementary school and in the future several kindergartens will join the district.